HONEST CITIZENS... DID YOU KNOW THAT IF YOU HEAR AN ECHO OF YOUR VOICE ON YOUR PHONE, MUST PROBABLY YOU'RE BEING RECORDED WITHOUT YOUR AUTHORIZATION?
I HAVE THE LAWS... BUT I ALSO HAVE THE COUNTER-MEASURES He-he-hee!
Click Below!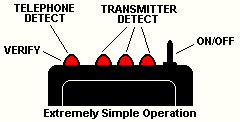 United States Telephone Recording Laws
Google Answers Phone Conversations
Counter Surveillance Free Trial!!!!
ATTENTION ALL EXTRATERRESTRIALS... WHEN PEOPLE CLICK ON MY PHOTO BELOW. THERE WILL BE A LOT OF PEOPLE THINKING WHO YOU REALLY ARE... CALL IT A SABOTAGE FROM MY PART TO MAKE IT MORE DIFFICULT FOR YOU TO MANIFFEST YOURSELVES WHENEVER YOUR BOSS TELLS YOU... IS IT TIME? BY THE WAY TELL HIM THAT E. T. BUSTER IS MAKING IMPPOSIBLE YOUR JOB... OH! ONE MORE THING TELL HIM THAT NOW ALL MY PAGES ARE NOW AUTO-MATIC NOW!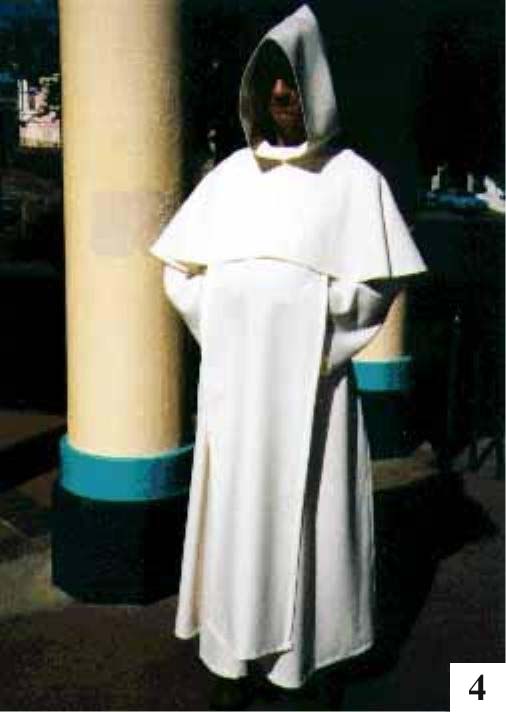 BRRREEEAAAKING NEWS!!- By E. T. BUSTER REPORTER!!
AT LAST! A REAL PHOTO OF THE MISTERIOUS PERSON OF E. T. BUSTER!!


NEW! HOW TO DESTROY EVIL SPIRITS!

WELCOME TO THE NEW WORLD ORDER OF SEXUAL SLAVERY INDUCED BY DEMONS. (IS THE CAMEL NOSE INSIDE THE TENT, OR THE WHOLE CAMEL)? SEXUAL TOUCHING UNDER THE SHEETS? IF YOU LET THEM, SYMPTOMS: HEART RATE INCREASES AND THEN DIFFICULT TO FIGHT; YOU'RE A SEX SLAVE; AND THEN THE CAMEL OR CAMELS WILL BE INSIDE THE TENT; AND OF COURSE YOU'LL BE HEARING THEM TALKING ALL NIGHT LONG AND YOU WON'T SLEEP BECAUSE, YOU'RE A SEX SLAVE OF THE DEMONS! ETBUSTER COUNSEL: RESIST IN THE NAME OF JESUS. HE WILL BRAKE THE CHAINS AND GET THE CAMEL (S) OUT OF THE TENT!
SPACE BROTHERS & COSMIC GOSPELS ARE PART OF THE BIGGEST DECEPTION OF MANKIND! PRAY TO JESUS HE CAN BREAK THE CHAINS!
the truth is much stranger than fiction!
WANT TO LINK TO THIS PAGE? RIGHT CLICK YOUR MOUSE IN MY PHOTO,THEN COPY MY PHOTO BELOW AND PASTE IT IN YOUR PAGE, THAT'S IT! YOUR PAGE IS AGAINST THE SECRET AGENDA!


((((((HEY KIDS! DON'T FORGET TO SEND THIS PAGE TO A FRIEND! JUST GO TO THE TOP OF THE PAGE AND CLICK ON E-MAIL THIS PAGE TO A FRIEND!)))))))
ATTENTION! THE FOLLOWING PICTURES OF CHRIST AND WHERE THE LINKS TAKES YOU, WILL MAKE YOU REALIZE THAT EVERYTHING HE DID, HE DID IT FOR YOU
The only way to God is through Jesus. Jesus said, "I am the way, the truth, and the life. No one can come to the Father except through me." -- John 14:6
Jesus is knocking at the door of your heart. "I stand at the door and knock. If you hear me calling and open the door, I will come in ..." -- Revelation 3:20
You need to personally receive Jesus Christ into your life. For if you confess with your mouth that Jesus is Lord and believe in your heart that God raised him from the dead you will be saved. -- Romans 10:9